Facebook is a wonderful tool to include in your marketing strategy for your business. And groups are a WHOLE different ball game! They're also very useful, are great for networking and can help build your business.    
Do you often wonder how you can make the most out of these groups or communities of people to leverage your biz? Read on:
Here's how to do it 
Take note of the Facebook groups you are currently in.
Ask yourself what groups are of interest to you?
Ask yourself what groups does your ideal client hang out in?
Write down some common keywords you come up with when answering these questions.
Don't forget to write these down Yep, get that notebook and start scribbling!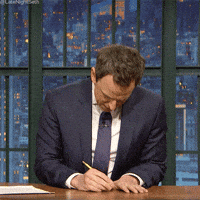 What are the benefits of being in a Facebook group?
There are quite a few, actually.  
Increased visibility.
It's a way for you to establish your expertise.
Connection! Even if these people aren't buying from you, you're building know, like and trust (which is a long-term strategy but it works!) 
Which leads to more leads AND opportunities to build a connection with people and turn them into clients.
How do you find a suitable group? 
Because honestly, there are hundreds of thousands of them – and it's enough to do your head in!!! 
Head on over to the group's tab in Facebook and "Search groups". Pop in some keywords (that you've already written down, see above) and hit enter. Scroll through your results, check out the group descriptions and see if they resonate with you. 
I'd also like to mention here: do an audit of the current groups you are in. Ones you are not active in and never visit – leave. Don't waste more time than you have! 
The key to being in groups is to be ACTIVE in them. So, not only starting conversations but in particular respond to, like and comment on other posts as well. Ensure you're contributing to the group. Engage and be engaging. Ask open-ended questions but don't be "salesy". 
If you're going to do it and do it well, choose your top 3…(or however many you can deal with and have time for! Let's face it, everyone is different and there is no right or wrong here.)
This may lead you to think "hey, I could start my OWN Facebook group!"… I'll talk more about this in my next blog post 😉 
For now, I want you to really think about how a Facebook group strategy may help your business. As I said, pick 2 or 3 groups to start with, you don't want to overwhelm yourself straight up!
.
.
.
I hope this has helped you! Remember, together we grow and succeed. And please, follow me on Facebook & Instagram for more updates and hints & tips for your social media business needs.